...... Not the eating type, the colour !
I've been thinking about a bedroom colour scheme for ages now and (as usual) haven't been able to make up my mind. So, off we trundled to B&Q for some inspiration. I knew I wanted a 'feature wall' of bold paper and the rest to be plain. Originally, black and white tickled my fancy but carpet colour choice proved to be very limited. Aubergines and pinks also rated highly but some of the prints would have kept me awake at night ! The bedroom needs to be clean looking, refreshing and relaxing ...... so I walked straight past the colours I thought I wanted and opened my mind .......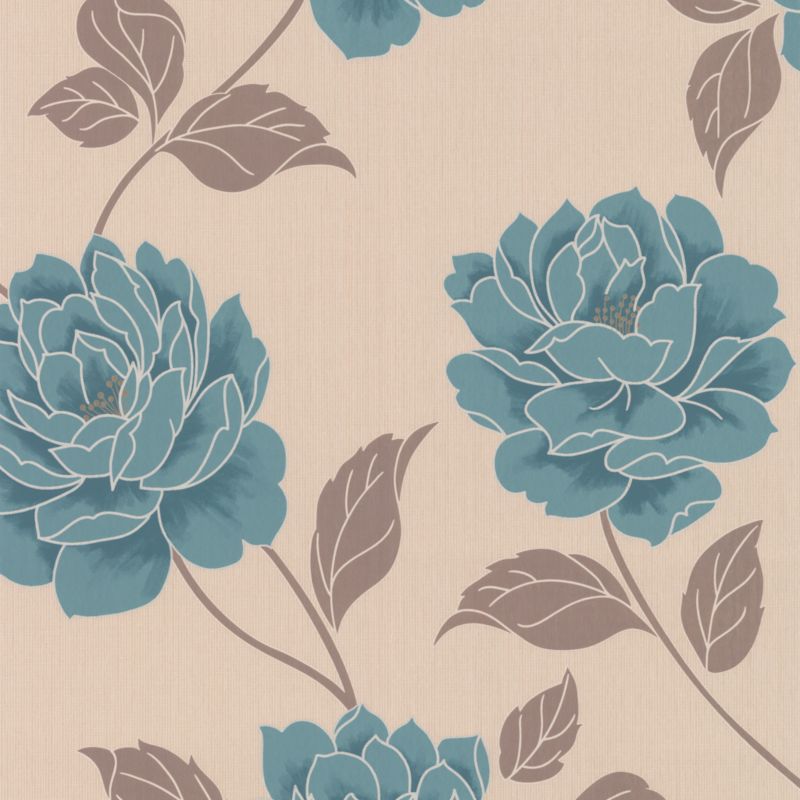 this is the one we eventually settled on.
Now, I'm still not 100% sure what it's going to look like on the wall but I'm hoping it will have the desired effect ! I know it won't be to everyone's taste but I think with the 'accessories' and furniture and if I can get the right bed linen, I might just be able to pull it off !
I'm off to the car boot this morning to see what I can lay my hands on so you may be lucky (or unlucky !) and get two blog posts from me today. That's if the cloud that's suddenly decided to plop itself over my house, clears up! I think I'll take the brolly, just in case ............
Thank you for all the kind comments, my family member is slowly mending although a bit of a hospital stay is needed to get her better. Things are still quite serious but not as bad as they were a couple of days ago. I'm on the lookout for a nice present other than grapes/magazines/balloons (no flowers allowed as HDU) - that's my challenge for this week !
Have a good weekend, whatever you're up to xxx